---
New Zealand Coal Shovelling Championship
This event is on 12/03/2017 11:00 am until 2:15 pm
NZ Coal Shovelling Championship in association with Kubota & Northfuels

11am-1pm: 'Have-a-go' open sessions
1.15-2.15pm: National Championship
How quickly could you shift a ton of coal into a hopper? The world record for a team of two shovelling half a ton is a staggering 14.8 seconds held by New Zealanders, Brian Coghlan & Piet Groot, but which of our 'Coal Blacks' will take out this year's champs?
Come along and put your back into our 'have a go' sessions on Sunday from 11am till 1pm , then kick back to watch the main event from 1.15-2.15pm.
As well as members of the 'tough as' West Coast mining community, expect to see some famous names from more familiar sports competing for individual, doubles and novices titles. Were you at the Recreation Ground in 2015 to see former All Blacks Jeff Wilson and Justin Marshall get hot and dusty in their own 'shovel off'?
Not to be missed!
Presented in association with:
& 
Coal supplied by: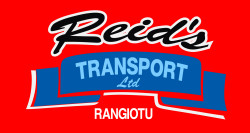 Watch action from the 2015 Games here:
---